L7HERO is the
"done for me"

website maker and manager.

But what does that actually mean?
From the minute we jump on the call together, we gather as much information we need. Then we do some work behind the scenes to create your website, keep it up to date and running smoothly, for as long as you're a customer.
Let's take a great look at how L7HERO works…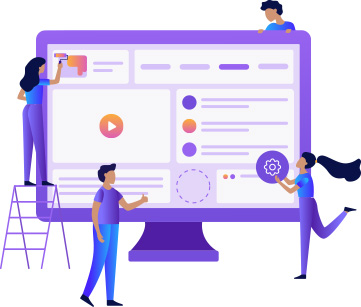 We will walk you through 6 simple steps…

1) Arrange your kickoff call – Takes 1 minute
First, fill in our simple online form with a few quick details about you.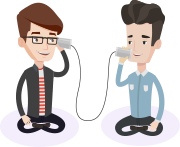 2) Have your kickoff call – Takes 10 minutes
Let's make sure we're right for each other. Okay to move ahead? You can pay over the phone and we'll schedule your main appointment call right away.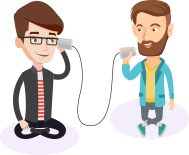 3) Have your website appointment call – Takes 20-30 minutes
We'll ask you lots of (easy!) questions about you and your business, so we can make a website for you that looks good and does the job. What services do you offer? What colors do you like? And so on. Absolutely nothing technical.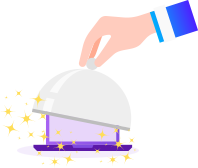 4) See your website within 48 hours
Ready to see your name in lights? We will email you as soon as your website is ready.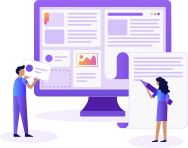 5) Need changes? No problem Turnaround: within 24 hours.
You can tell us to tweak your website for you till it's perfect. For example, you might like to swap a photo we've sourced for one of your own. (Remember, you get unlimited free edits in the future as well as the start).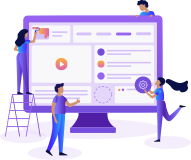 6) We manage the technical stuff
We'll make sure to keep your website's lights on. We take care of the security updates, performance upgrades, domain registration and hosting, basic SEO, and all the other techy stuff you'd rather not worry about.
We'll handle the not-so-fun stuff for you…
At the very start:
We take all the questions you have answered about you and your business. Then, we turn them into the information we need to make your website. Through a mix of clever algorithms, a team of professional designers and content writers, and years of experience, we can populate your website very quickly.
Ongoing:
You can tell us to update your website anytime through your Dashboard, and we'll take care of it. We also take care of all the housekeeping costs to keep your website running smoothy day to day. Want to dig into the detail about we do for you? Read on…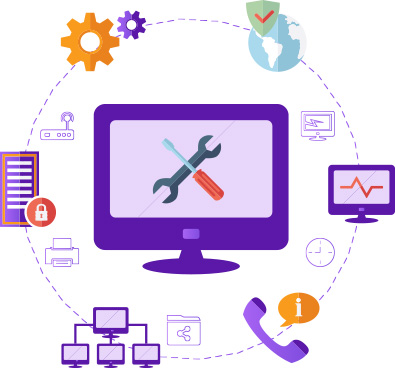 We think of the words to say on your site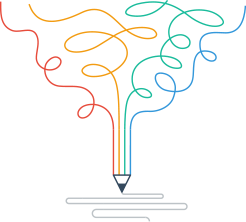 Your website needs to tell people about what you do. That means you need some words, which can be surprisingly hard to write when you find yourself in the spotlight… but it's easy to talk to someone over the phone, right? So that's where we start.
We use the information you give us over the phone, and we flesh it out with a helping hand from humans and technology.
Clever headlines and straplines to summarize what your business does. We will create you the headlines to help a person who lands on your website and says straight away: "I get it".

Your own unique paragraphs to give the context of your business, its story, location.

Service descriptions: we create these through a combination of what you tell us on the phone plus our own research.

Questions and answers specific to your sector, for example, "Do you deliver?", "Are you available on weekends?"
We'll put together the design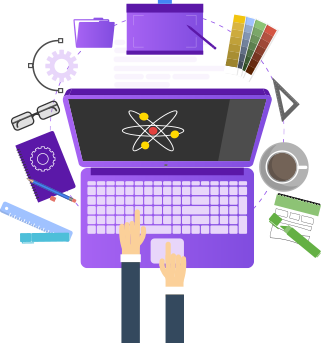 Your website needs to do a great job of representing you and your business, and your customers need to be able to find their way around it easily.
This is our favorite part.
A theme you love. We have a library of effective designs with a range of layouts and colors, which we select for you to align with your personal preferences and requirements.

Photos and imagery to bring your website life, specific to your business sector. This includes a main image (to catch attention), feature images (to show your services) and a gallery page (optional). We source the images ourselves, so your website is ready to go right out of the box, but we can also swap them for your own or help you add more if you like. For example, photos of your completed projects could look great in your gallery.

Responsive design, so your website works as well on any phone or computer. Most people look for services on their phones, so it's important that your website is phone-friendly.
We will sort out all the technical bits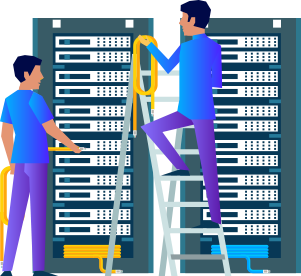 This will be the most boring part, but it's the most important part of your website.
If you care what kind of power is packed under the hood for your website, read on…
Top-tied web hosting. This of "hosting" like the online cupboard where we keep your website. We use secure and reliable service provides to make sure your website works well, all the time.

A Google maps location marker, which displays a map on your website to help customers find you.

Search Engine Optimization (SEO): in human speak, this aims to improve a websites chance to showing up in Google when someone searches for it. A website's structure and content are important for SEO.

A domain name (the "www" thing): your website comes with either a .com, .net or any other domain name that you like. We register it in your name, so it's yours for life.

Email forwarders to help you build your professional brand. We offer a free "info@yourdomainname.com" forwarding address. Any email sent to that address can be automatically forwarded to your personal address.
We give you a dashboard to keep it all in one place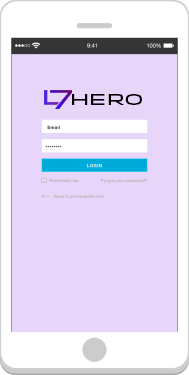 Your L7HERO dashboard is your control center.
It's where you can tell us to make unlimited changes to your website (our turnaround time for most request is one day).
It's also where you'll find all your account information.
An easy way to get your website edited or updated (for free), so you have no need to battel with computer code or panic about breaking anything.

An easy way to add new content. This means you can add or change images, text, contact information, send in reviews you've gathered, edit your services, or add optional extras such as social media feed.

More accurate edits. When you tell us what changes you want through your Dashboard, rather than by phone or email, there's less room for error.

Faster edits, We can jump on them right away, because your requests zips straight through to our dedicated technical team (unliked phone or email requests).

A lead management platform. This is connected to your contact form, so you can keep track of your conversations with potential customers who've found you online and follow up with them.
Would you like the peace of mind of knowing that your website is in good hands, so you can focus on your business?